You are here
Introducing Steve Thurston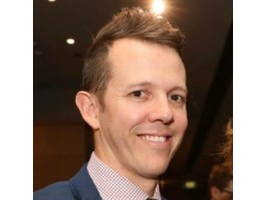 We recently welcomed Steve Thurston to the Capital Mutual team. Steve joins us as Account Executive, and brings over 23 years' experience in the financial services industry, with almost 10 years served as an insurance broker.
Steve's extensive experience includes working for one of the big international financial services firms in various sales, broker and leadership roles, and as an Insurance Broker within the Steadfast Group.
Steve prides himself on his service and in-depth knowledge, with a strong understanding across all product lines of insurance. So whether you're in a corporate, commercial or small to medium business, he'll have you covered.

Outside of the office, Steve is an avid traveller and sports fan. Last year, Steve travelled to Kokoda with 10 mates, and he also competed in his first marathon in Melbourne at the age of 42 (and was very happy to finish in 17th place in an impressive time of 2.26.51!). Fortunately, both of these achievements were pre-COVID.
Steve has a six-year-old boy, and looks forward to planning some fun adventure with him when restrictions lift.

While Steve's first three months with the team have been difficult working remotely, he's been grateful for the efforts of the friendly and supportive team—and we're thrilled to have him on board too. Welcome Steve!