You are here
Capital Mutual Insurance Brokers draws on its heritage for rebrand
The Capital Mutual Insurance Brokers story began 30 years ago, with Penny Collins, Joint Managing Director, joining in 1993. The goal was to give businesses a fresh option from some of the 'old fashioned' insurance brokers. It has been growing since, with the brand evolving into CMIB in 2014. Now, from 1 November, it is drawing on its heritage to become Capital Mutual Insurance Brokers once again.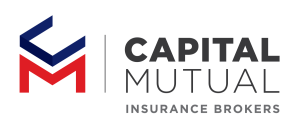 Commenting on the rebrand, Penny said, "When the Capital Mutual brand was first set up, it reflected the values of working in partnership with our clients (the mutual bit) to protect their businesses (the capital bit) through insurance and other financial services."
Seamus joint Managing Director added, "Having used a name that was just an acronym, like so many other firms, we are now excited to be Capital Mutual Insurance Brokers again. It just makes it so much clearer what we are about. After all, everything we do is based on working together to protect client's livelihoods."
The new brand hits the streets on 1 November. Current clients and partners can be assured there are no changes to the team or their phone contact details – they are all still there to help. Email addresses will be updated to firstname@capitalmutual.com.au
We would love to know what you think.